INCLUDED WITH YOUR 21day Purchase: Liver Cleanse, a substantial liver cleansing kit of the 21 day body makeover and liver cleanse program, designed to rejuvenate your liver system to enable your body for natural cleansing.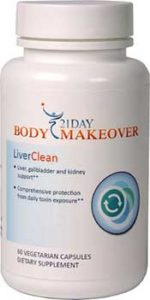 Best liver cleanse supplement for natural liver cleanse
Liver Cleanse is a total body cleanse formula with unique natural liver cleanse supplements that eliminate toxins, balance cholesterol, boost natural cleansing ability and nourish the liver & kidney for full body detox. This 21 Day Cleanse Program has been composed of quintessential herbs that work as the best detoxifying agents for clearing away all the toxins as well as improving the functions of the liver. For maintaining the metabolism, our 21 day body makeover supplement improves the flow and production of bile that leads to enhance the digestion and full body detox. Besides improving the health of liver, the Liver Cleanse, the best liver cleanse program also rejuvenates the functions of kidneys.
Advantages
Full body makeover detoxification program

Manufactured with quality herbs that enhance the flow of bile

Reduce gastric and bloating

Provide help in balancing lipid profiles, including total cholesterol, low-density lipoprotein (LDL), high-density lipoprotein (HDL) & triglycerides

Boost level of vitality & energy with this complete body liver cleanse program

Support your kidney, phase I and II liver detoxification

Eliminate fatty toxic deposits

Improve concentration, memory, endurance & cognizance

Easy to digest and make an individual healthier

Full body makeover detoxification program

Help you scale down craving of fatty foods & sugar in 21 day

Prevent from gallbladder & liver stones and may help you remove them from body too
Product Details
Size: Liver Cleanse contains 60 Vegetarian Capsules

Built with: Blend of kidney supportive herbs like uva ursi

Contains: Powerful antioxidant glutathione to maintain the immune system & boost the bile flow

Prevent From: Total body cleanse program supports the complete liver function to rejuvenate your body and prevent it from diseases too

Amount To Be Taken: Suggesting amount is one capsule in the evening for full body detox

To regulate the liver energy, this 21 day body makeover supplement contains various viral benefits & mild antibacterials from berberine.
Other Quality Products From 21 Day Body Makeover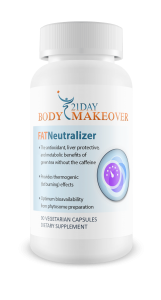 Green tea polyphenols are powerful antioxidants due to their particular flavonoid structures, and their glutathione-sparing activity has been well documented.* Green tea polyphenols also help maintain the body's normal inflammatory response to oxidative stressors.*
Bio-Gest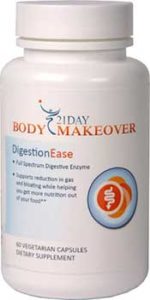 This best digestive cleanse, Bio-Gest supplement is an ultimate blend of digestive enzymes like pepsin, HCL, ox bile and pancreatin that aid in improving the metabolism and gastrointestinal health as a natural body cleanser. Ox bile is specially included for fat emulsification.
MediClear SGS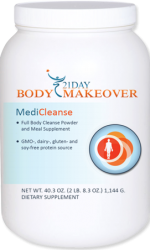 Available in chocolate or vanilla flavors. MediClear SGS, is a liver detoxification supplement used during the 21 day body makeover program or as a post cleanse breakfast meal, It's an advanced formula to boost the phase II liver support, liver detoxification and antioxidant support.
Exercise Videos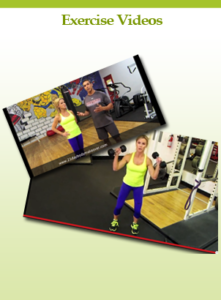 George DiGianni's 21 day 10 custom exercise videos are a great way to lose unwanted weight/fat FAST & enhance the areas you want your body to have.
Total Body Makeover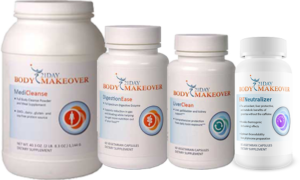 America's #1 Full Body Cleanse designed by renowned fitness trainer to the stars, George DiGianni.