The Best Full Body Workout For Weight Loss Program
INCLUDED WITH YOUR 21day Purchase: George DiGianni's 21 day 10 custom exercise videos are a great way to lose unwanted weight/fat FAST & enhance the areas you want your body to have.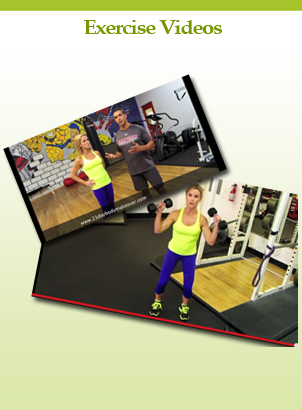 NOW receive FREE nine streaming 21 day custom exercise videos FREE from the former trainer (George DiGianni) to the stars. George used to charge his clients $300 per hour and he spent many precious hours to create and edit these videos.
Included in the 30 Day Cleanse as a bonus – Valued at $177
These videos contain instruction for each exercise and a routine based on proper form and exercise prescription to stimulate very fast results. To receive the best results, perform our workout routines while using our eating protocol from the 21 day body makeover program.
It's a perfect package to get in shape fast and help you easily maintain those results for as long as you'd like. In other words, you'll be rapidly rewarded for your exercise efforts as you can lose unwanted water and fat weight more easily by using these videos.
Advantages
100% reliable custom workout videos by the renowned trainer George DiGianni, who was a personal trainer to celebrities such as Michael Dell, Mark Cuban, Dennis Rodman, Eli Young just to name a few.
Targeted exercises to optimize your fitness goals

Helps speed up your metabolism and shape your body FAST

Our 21 day custom exercise videos are specially created to help you tone up your body, burn fat, tighten and create strength.

Quick start video to get you started in a few minutes of purchase and continue to use for as long as you'd like

These are full body exercise videos to help you burn the most amount of calories in the shortest period of time.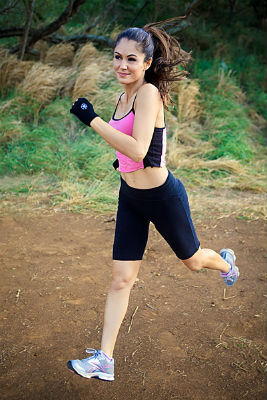 George DiGianni Exercise Videos (Videos Include These Various Exercises)
Squat using Medicine Ball: 20-30 Reps & 8-16 Pound Ball

Standing Lat Extension Squat with Exertubes: 2 sets, 20-30 Reps

Jump Squats: 20-30 Seconds

Plank with Elbows Stationary on a Fit Ball: 15-20 Reps

Reverse Lunge with One-Arm & Knee Lift: Dumbbell: 3-12 lbs, Dumbbell Press 15-20 Reps/Leg

Bent/Squat-Over Rows with Exertube: 20-30 Reps, Tube resistance: Blue (hard), Green (light), Red (medium)

Side to Side Jump Over the Rope: 20-30 Seconds, jump over tall object to gain intensity

Kneeling Trunk Rotations using Fit Ball: 8-14 Pound fit ball, 30 Seconds/Side, beginners should use lightweight medicine ball

Explosive Dumbbell 'Thruster' Squats

Modified Pull-up exercise 10-20 Reps

Gliding Mountain Climbers: 2 Gliding Discs with Optional Raised Surface, 20-30 Seconds

Dumbbell 'Hang Cleans': 8-20 pounds, 20-25 Reps

Pushups: 20-30 Reps, to modify it or make it easy, perform this exercise by placing hands on an elevated surface

Gliding Side Lunge using 'Running Man' Arms: 3-10 Pound Dumbbells, 20 Reps/leg

Fit Ball 'Throw Down': 10-25 Pound medicine ball, 10-20 Reps