Welcome to the best-selling Full Body cleanse by leading health and wellness expert, Former celebrity trainer, and Founder of 21 Day Body Makeover, George DiGianni.
His former clients include Mark Cuban, Michael Dell, Eli Young, and many more! George is passionate about helping others transform their lives and achieve profound positive change through personal and professional development.
For 16 years, George has hosted the Train Station Fitness Show on The Ticket, America's #1 sports talk radio station.
He has been on-air with NBC, TXCN, CH 8, Fox Sports Southwest, and WB33, and has made appearances on such shows as Good Day Dallas, CH 4 Morning Show, Texas Accents and Health Connection. Also a best-selling author, George wrote, "Three Minutes to a Strong Mind and a Fit Body," which was #11 on Amazon.com's Best Seller List.
We've lowered our prices!
*****Old Price: $650*****
New Value Price: $197
That's An Instant Savings Of $453
PLUS… You'll get BONUS gifts from George worth $185
including his new eBook and NEW amazing food recipes and
access to 10 exercise videos That's a total savings of over $600!
BUY NOW FOR ONLY $197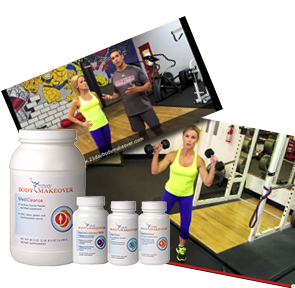 Purchase the complete Full Body Makeover Program today and receive all four full body cleanse supplements, our 10 custom workout videos, ​2 eBooks Preventing Heart Disease and Three Minutes To A strong Mind and Fit Body, and tons of great tasting recipes.
What Do You Receive With Your  21 Day Body Makeover Program?
MediClear SGS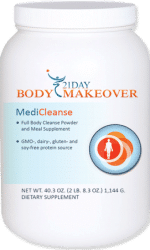 Full body cleanse powder and meal supplement, that is dairy free, a gluten free protein source, low in sugar, and naturally sweetened (a bit of real sugar and stevia) Contains the scientifically backed anti-inflammatory Curcumin, complete phase I and Phase II liver detoxification support nutrients, formulated to support the body's natural pathways of detoxification in the liver and kidneys.
Green Tea Phytosome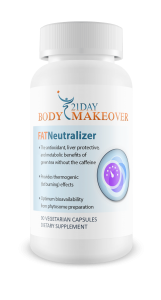 A study on healthy volunteers compared absorption of a single 400-mg dose of green tea polyphenols as non-complexed standardized extract Green select or as the same extract complexed with phosphatidylcholine – Greenselect Phytosome. Peak blood concentration of EGCG from the phytosome, measured over a period of six hours, was approximately double that of the non-complexed green tea extract.*
Bio-Gest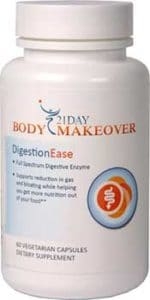 Comprehensive digestive enzyme built to help with digestion and assimilation of food it is taken with.
Stress, over use of antibiotics, and ant-acid medications are reducing enzyme the load in our stomachs and digestive tracks which is decreasing the amount of nutrition we pull from our food. High stomach acid is required in certain parts of the digestive track are also needed to help stimulate normal bowel function as well as create an uninhabitable space for bacteria, viruses and parasites to live.
BENEFITS: Can help support normal bowel movements, gas, bloating and weight loss through removal of all these things.
Liver Cleanse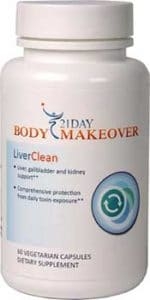 Herbal blend to enhance liver, kidney and total body detoxification. Traditional herbs with history of support in raising the powerful antioxidant glutathione along with kidney support herbs like uva ursi and stinging nettle. This product also contains a mild antibacterial and viral benefit from berberine.
BENEFITS: Complete support for the organs of detox including liver, kidneys. gallbladder and digestive track. Additional anti-inflammatory, antioxidant support to help with toxic Phase I/Phase II detox intermediates.
Healthy Recipes, Tips, and Workout Videos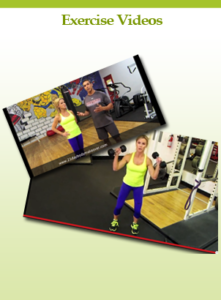 In addition to the complete 21 Day Cleanse supplements (MediClear SGS, Green Tea Phytosome, Liver Cleanse, Bio-Gest), you will receive custom workout videos, tons of healthy (and tasty) recipes, and other tips and tricks to assist you along the path to a better you!
All of the content has been hand-picked by celebrity trainer and Founder, George DiGianni.
Our Customers Love Us
Don't Just Take Our Word For It, Read It From Them
"My secret weapon!  Let me begin this review by saying I'm a licensed pharmacist and very selective about the supplements I use. There are a multitude of products on the market making large claims, so I did quite a bit of reading before I made an investment in this product. In my research I found several "cleanse" programs, but they were filled with cheap ingredients and tons of fillers. You get what you pay for in the world of supplements. This 21 day program seemed pricey at first, but WELL WORTH it, realizing now this was an investment into myself. The term "cleanse" doesn't capture the power of this product. I feel as though it has pressed a "reset" button in my body! My digestion and absorption of food has been amplified, I've lost several pounds, and overall feel lighter and less bloated. It's difficult to maintain balanced weight and energy as I get older. But with the help of this program, I feel like I've been given a secret weapon. I plan to repeat a 21 day course of this AT LEAST twice per year. Overall: simple to use, absolutely effective, and well priced given the quality of the product."
"Great success with the 21 Day Makeover! This is my second time to do the 21 Day Makeover. My last time was probably 5+ years ago. I've really found this program to be a great way to jump start your metabolism and get some great immediate results. The first time I did the program I dropped 10lbs. This time I started a good 15lbs heavier than the first time, so I had more to lose. With just a few days left I'm currently 17lbs down from when I started. My friends and co-workers have been blown away with the speed I've dropped weight. I will say that I've been highly committed to the program following the diet to a T and really hitting the gym hard, so I think I'm getting some pretty optimal results. I've not been hungry or had cravings for foods I've cut out of my diet. I've been sleeping better than I have in quite some time, and my stress level has dramatically changed. I think this is a combination of the diet, supplements, and new workout routine, so I'm not sure any one component could take full credit. In any case, I would highly recommend this program to anyone ready to make a significant change in your health, just remember you'll get the best results if you commit to the whole program."
"Awesome Product! If you NEED to lose weight and desire to live a healthier lifestyle then this is your answer. I do the 21 day Makeover Program every six months and it's done wonders for my weight and health. I've tried them all but I got the same results but with this program it is the only one I invest my health in. My advise is to follow the instructions carefully, so download the free helpful material this is the key for this to work at an optimum level. When I begin to drink the suggested water intake and take the Magnesium, Coconut and Salmon capsules only made it better. I looked and felt the best I have in years. Give it a try, you'll be glad you did!"
"I've done the 21 Day Body Makeover Program 3 times over the past few years and loved it everytime. The shakes are very tasty and supplements are easy to take. The Program takes an extreme amount of discipline and George and his team are there to help every step of the way. Whether its very detailed instruction, outstanding recipes, checklists, grocery lists and most important support from George and his team. Through each Program I've emailed questions to George and have always received a reply within a few hours. Best program I've every done."
"You sleep better. You will have a ton of energy. This detox works if you follow the extact protocol throughout the program you just workout daily and the inches will fall off. You sleep better. You will have a ton of energy. And the customer service is the best I have seen in my life! Emails are responded to in a matter of minutes. I highly recommend the 21 day body makeover!"
"Hands down, this is the best cleanse on the market. The protein powder is actually really tasty and the supplements do not make you sick to your stomach like other products I have tried. His cheat sheets and recipes make it really simple to stick to the program and George's videos are inspiring. Give it a try, all you have to lose is some pounds and all the toxins in your system."
"great program, make sure when you make your dinner you make enough for lunch the next day really helps out with time spent cooking. Set your intentions for doing the program before you start and you will have better results. This is my 4th or 5th time on the program ( usually once a year) always feel great during and afterwards. Enjoy.."
"I've been using George's 21 day cleanse on a yearly basis for the better part of the last decade and see value and progress every time. The foods that I eat have become more widespread and more healthy eating is self encouraged every single year. The cleanse materials are some of the highest quality are constantly tweaked to make sure I have the best. And by the way, online response to questions are amazing. Very impressive. Can't recommend him enough."
What is the 21 Day Body Makeover Program?
Whole foods-based supplements the body recognizes and utilizes

Aids the body's normal detoxification pathways which operate 24/7

A full body…all organs and gland cleanse

Easy-to-use balanced meal plan full of amazing flavor

Guidance from our expert team 7 days a week

Products are free of the most common food sensitivities (gluten, dairy, peanuts, soy protein*

Balanced micro and macronutrients so your metabolism is optimized, not damaged
WHY CHOOSE US?
The 21 Day Body Makeover team is led by renowned fitness expert and trainer, George DiGianni, and his team of advisors, consisting of doctors, fitness experts, nutritionists and other key opinion leading experts! We are here to help you every step of the way along your journey toward a better you!
What this program is NOT!
21 Day Full Body Makeover is NOT a starvation cleanse

21 Day Full Body Makeover is NOT a protein devoid cleanse

21 Day Full Body Makeover is NOT a forced/stimulated cleanse that is abnormal

21 Day Full Body Makeover is NOT an incomplete colon cleanse that does not support all 4/5 (liver, kidney, gallbladder, digestive track and skin) detox pathways

21 Day Full Body Makeover is NOT dairy or grain based
We've helped over 100,000 people just like you get on their way to a better version of themselves, why not you??
Required to say per FTC code 16 CFR Part 255.2 that based on differences in commitment and metabolism, the results and testimonials given on this page are not typical in nature. Effort and compliance with the exercise and eating protocol will affect results.